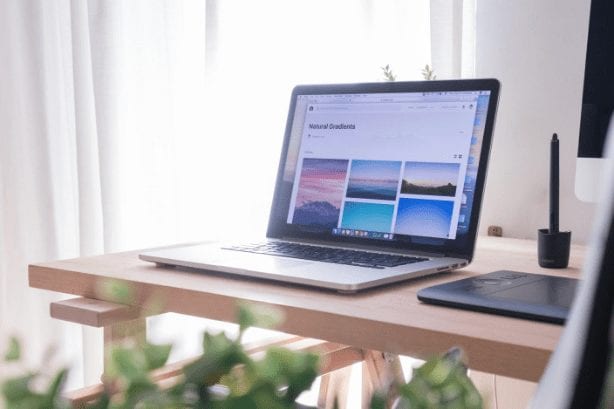 5 Compelling Reasons Why Your Small Business Needs a Professional Website
If you are just starting out as a small business owner, you may be thinking that having a website isn't really necessary if you focus on building a strong social media presence instead.  After all, it seems like almost everyone is on at least one social media platform, and every guru will say that social media is where you need to be focusing your efforts. And while social media is important, it should never serve as a substitute for your website.
Here are 5 compelling reasons why ever business needs a website.
You Can Reach a Global Audience
It's no secret that people are constantly searching for information online that can provide them with solutions to their real-life problems. Now imagine that you have that solution. How are you going to tell people about it if you don't have a website?  How are people going to know about your business and what you have to offer?
A Website Gives Your Business Legitimacy and Credibility
Great web design and well written copy gives your business legitimacy and instant credibility. It shows potential customers that you take your business seriously, and that you're not just some fly-by-night organization that'll be here today and gone tomorrow.
A Website Gives You Another Marketing Channel
Apart from giving you an automatic online presence, a website provides the perfect platform for showcasing your products and services. It's like an online billboard that introduces people to your business.  But don't fall into the common misconception that having a website doesn't mean your products and services are going to sell themselves. Having a website is just a tip of the iceberg. You still have to promote your business.  
You Control Your Business Narrative
You can't control what people think about you, or your business for that matter. What you can do is develop your narrative so that people get a better glimpse of who you are and what you do. And what better way to do this than on a website?  Always remember, people buy from people they like.
A Website Is Always Accessible
If you have a website, you have a sales and marketing channel that is working for you 24 hours a day, 7 days a week. It never sleeps, and is accessible to potential new customers when they need you the most. It's the ultimate lead generation machine.
Contact Ola Moana Marketing for Assistance
Are you in need of a responsive website with great web design that will generate leads and increase sales? If so, contact the experienced team at Ola Moana Marketing for assistance. We have a successful track of success helping business owners build and improve their online presence. And with clients who include Dunkin' Donuts and Embassy Suites, you can rest easy that we're really good at what we do!