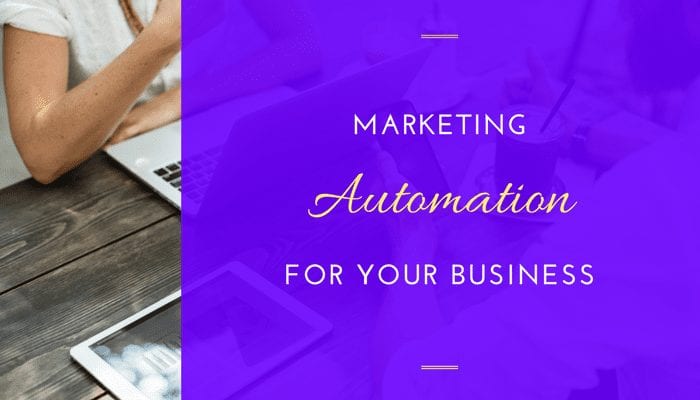 Why your business needs more than just a CRM
An average customer has already completed 57% of their buying journey before the first engagement with the sales rep. In other words, by the time a customer is even added to your CRM, they would have completed more than half of their buying journey. So, unless your business has a hand in the initial 57% of the journey – in helping him make the buying decision, the chances of you closing the sale will be drastically reduced.
That is where a marketing automation software can help
A marketing automation software helps in automating and analyzing your marketing efforts so that you can be involved in the customer's buying journey right from the start. It helps you identify your prospect's requirements, engage with him meaningfully and thus push him through the sales funnel, towards conversion.
"Companies that use marketing automation to nurture leads generate 50% more sales – ready leads at 33% less cost"
– Forrester research
What should a marketing automation suite focus on, ideally?
All your top-of-the-funnel marketing activities – the display ads, the ads on social media and the PPC campaigns have a primary goal – to capture more leads. Once these leads head over to your landing page, it is the design and content on them that will help convert those leads into customers. So, having well designed landing pages is absolutely essential. If you don't have a designer, pick a software that makes it easy for you to build landing pages, with drag-drop features and don't need an in-depth coding knowledge. Using automated solutions to design landing pages can save you a great deal of time and can help you increase your conversion rate as well.
Benefit: Reduction in lead leakage
Chances of leads getting lost or wrongly entered while moving from one webpage to another can be greatly reduced if you have great landing pages. This means every lead that enters the system is nurtured and engaged. It results in your sales team having lot more leads to call – doing true justice to all your lead generation efforts.
When your lead database is huge, it is impossible to be in touch with all your leads constantly. There will be leads in different stages of the buying journey, who will need to be engaged with differently. Sending them automated, behavior based emails based on their position in the sales funnel will keep them engaged and thinking of your business. The email frequency, the quality of content and how targeted the emails are, all determine the success of your campaign.
Benefit: Increase in sales conversions
Targeted, personalized emails will improve the open and click rates for your drip campaigns. Successful drip campaigns are those that send relevant content to the lead so that the customer is genuinely interested in what you have to say. Further, drip campaigns are behavior based – the lead gets the next email, depending on which conversion button he has clicked or whether he has opened the previous email. That is why, automated emails have a 152% higher click rate and 77% higher open rate, when compared to 'business as usual' emails (Source: Epsilon).
An email campaign usually consists of a single email that is sent only once, but to a large number of people. It could involve sharing interesting articles from your blog, engaging the lead with monthly newsletters and, product announcements or offers that will benefit the lead. A marketing automation software will help in personalizing your emails and sending them at the right time. The emails can be pre-scheduled to be sent at a time when your lead is most likely to open it.
Benefit: Better open and click rates, more engagement
Nurtured leads contribute to a 20% increase in sales opportunities when compared to non-nurtured leads (Source: DemandGen Report). Not all leads who come in are ready to buy. They would still be checking out other user reviews, comparing you against competition and weighing the various pros and cons. At this point, a sales pitch will be pointless. In fact, it could even be counter-productive. Instead, if you could send the lead informative content, it would help him make the buying decision. Even if he doesn't convert immediately, whenever he chooses to buy, he will think of your business. Effective email-campaigns are mobile-friendly, sent at the right time and have content that is useful to the reader.
Every lead in your system will have a different requirement and will be in a different stage in the sales funnel. So, grouping them all together and nurturing them with the same email or drip campaigns will not work. For e.g. if a college is using marketing automation and sends all its students an email about its Masters program in machine learning – the campaign will not be a great hit. This is because it will be absolutely irrelevant to students who are not interested in that program.
That is where segmentation of your database can help. By grouping your leads based on certain criteria (like geography, interests, requirements, etc.) and sending content that is relevant to each group, you can make your campaigns targeted and relevant.
Benefit: Better targeting and conversion rate
Dividing your lead database into relevant buckets based on either their requirement, their geography or even their buying stage will be extremely helpful. You can run more targeted email campaigns, follow up with them easier and send them extremely relevant content.
Another advantage of segmenting your audience would be that you can make the content more personalized. Make sure that you are providing a personalized customer experience to reap the best results.
A lead interacts with the business multiple times during the buying cycle. A marketing automation software will enable you to numerically quantify each interaction (depending on how critical each interaction is to you making a sale) and thus assign a score to each lead. Leads with high scores can be termed 'sales-ready' and thus be contacted first by your sales team.
Benefit: Accurate lead qualification
Lead scoring also helps in identifying junk leads and thus stopping them from entering the sales cycle. Lead Qualification – the missing link between marketing and sales helps your sales team reach out to only those leads that matter. Leads with lesser scores are automatically nurtured till they become ready to buy. With marketing automation, businesses experience a 451% increase in qualified leads (Source: The Annuitas Group).
Using tools to close leads faster and improve the company-client relationship is very important to operate at scale in today's world. Sales and service professionals these days even use tools to cobrowse with their customer during pitches and demos. One such tool that undeniably helps your business maintain and effectively manage clients is a CRM.
Almost 4 out of 5 successful marketers credit marketing automation as the reason behind their improved revenue contribution (The Lenskold Group). Combining marketing automation with your existing CRM will ensure that all your lead data is in one place. Before a sales call, a sales representative will have a complete view of how your lead has interacted with your business and thus make an customized pitch. As a marketer, it automates your regular mundane tasks and increases prospect engagement. For a customer, it improves the customer experience and thus increases your chances of closing the deal.