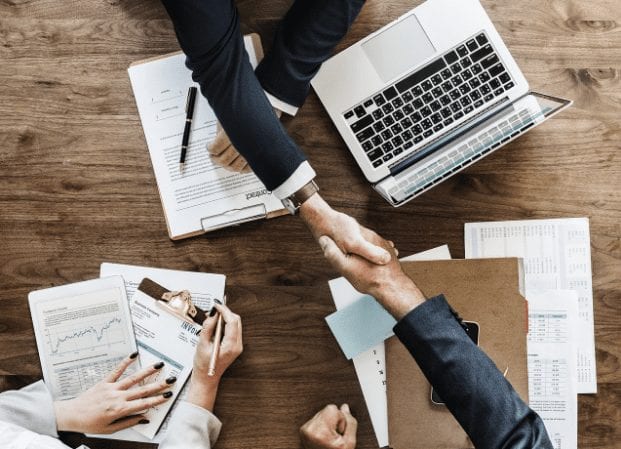 Why Content and SEO Perform Better Together
When you get as geeked out about all things digital marketing as much as we do, it becomes way too easy to fall into the rabbit hole of reading post after post about all the new trends and changes in the industry. In a way, it's a lot like reaching into a mixed bag of candy. Some pieces are great and others you immediately reject, but yet you still keep going back for more because the next one might be the best.
This is power of content, and even those of us who are elbow deep in it as a living can't resist. While consuming piece after piece, a common trend has appeared and honestly, it's a little unnerving. There's a whole lot of focus right now on content and SEO. The problem is that most of the information out there positions them as completely separate entities – a mindset that can be a fatal flaw when it comes to SEO.
If you've heard that content is crucial to SEO, you're correct. But let's take a minute and talk about not only why content is important, but also how the two are actually fused together.
You Can't Have One Without the Other
Google is always keeping us on our toes, and their most recent updates to their algorithm was no exception. There were several things of importance in these recent updates, but among the most notable are the changes that increased the focus on content.
Some businesses have been left scrambling to rework their content to appeal to an algorithm that's focused on value, quality and authenticity right along with keywords and all the other stuff. However, this type of content has always been important to modern SEO because you really can't have one without the other.
For example, SEO is essential for building visibility online, but trying to get any traction out of search engine optimization without content if futile. Likewise, content is the ultimate connection between you and your audience, but without SEO the chances of reaching that audience are slim to none.
It's time to stop seeing SEO and content as separate, but instead as a well partnered pair in building your digital presence.
What Consumers Want
It's not really possible to talk about the value of content for SEO without discussing what quality content means for consumers. To put it simply, content is incredibly important for engaging with your audience at a deep level. It encourages them to move beyond the point of a surface introduction and to become better acquainted with your brand and the value you provide.
In order for this to happen you need to provide two things – quality and relevancy. In other words, avoid fluff content at all costs. When you create content that your audience wants to engage with you're accomplishing several things for your SEO. First, they'll linger longer which is a plus for your website metrics, but you're also encouraging active sharing and engagement on social media and building an image of authority and trustworthiness at the same time.
Connect with an Experienced Digital Marketer
Content and SEO are fused together is so many ways. We'd like to talk more with you about how they're the powerful duo you need for your business. Contact Ola Moana Marketing today and let's talk about what our SEO services can do for you.