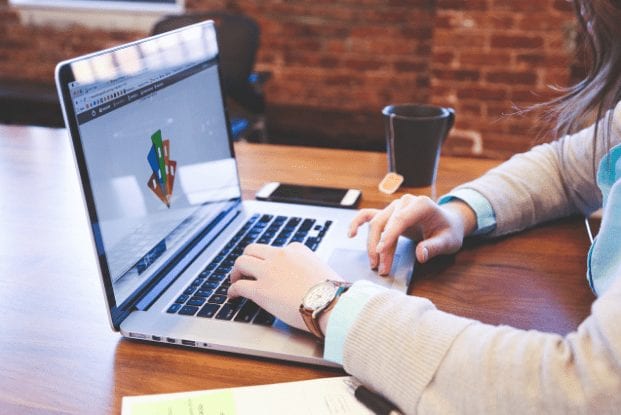 The Art of Capturing Leads with Professional Website Design
As a business, you know exactly how much time and other resources can be spent on lead generation. Your ability to attract and capture leads is dependent on many variables, but the point can arguably be made that your website is your most important asset.
Your website is the ultimate tool of connection between you and your audience. With the right approach to web design, you can easily master the art of meeting your audience on line and generating the type of high quality leads your business needs to thrive. What is this "right" approach we speak of? Here are a few secrets of designing a website with lead generation in mind.
Make It Easy
Having the most beautiful website in the world won't do you a bit of good if it isn't designed to make it effortlessly easy for your leads to connect with you. Too often we see websites that have all the elements of lead generation, but quite honestly it looks like their placement was left up to the roll of the dice.
To really capture leads, your opt-in needs to be intuitive. For example, do you have lead capture elements on the pages where visitors are landing, or do they have to go in search of them? If there's a strong stream of traffic heading to one page thanks to a paid ad, then a focus should be put on optimizing that page specifically for lead capture. If there's one thing you can count on it's that visitors aren't going to chase you too hard, so you need to make it easy.
This also applies to having all of your basic information easily accessible. Why is a customer going to trust you with their information if they can't easily find yours? Keep you contact information located where it's easy to see or link to.
Show Your Worth
Consider this number – 97% of consumers will read reviews online before making a decision about a purchase. You don't need to be a mathematical genius to realize that practically all of your customers want to see some sort of validation that you're as great as you say you are.
Putting reviews and testimonials on your website places the validation your visitors are looking for right in their line of sight – and bonus points if your testimonials are in video format.
What's Your End Goal?
This is one that will often trip up even an experienced business. During the design process, you're probably thinking about what you want your website to achieve right now. Short term goals are good, so this isn't necessarily a bad thing. The problem is that you also need to consider your end goals.
Who do you want to attract and what matters to them? What actions do you ultimately want them to take? You can't expect every visitor to buy into your offer immediately, so you need a strategy in place for nurturing them along with the help of your website. Defining both the starting point and the end goal will help you design a site that performs for lead generation.
Is your website design performing the way you need it to? We can design a site for you that performs on every level. Contact Ola Moana Marketing today and let's start talking about how your new website is going to catapult you to success.