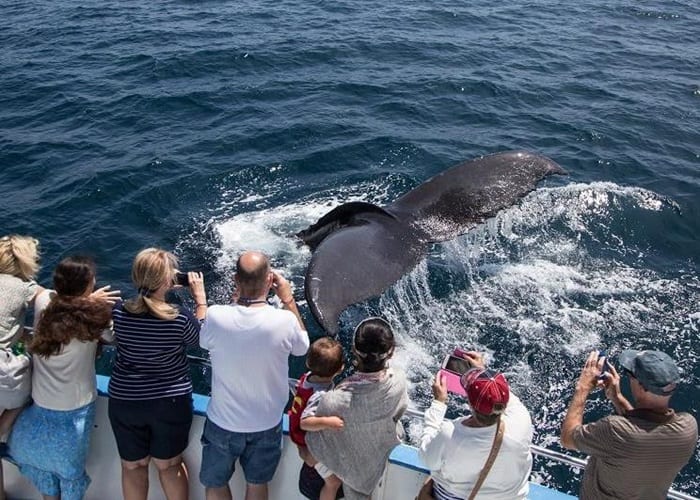 WHALE WATCHING 2018
Whale migration season is here again : December – April
Over the last several months we've had several sightings of Orca's off the coast and right off Point Loma and San Diego Bay. We have high expectations of consistent sightings and fun adventures of our local whales.
Each year, more than 20,000 gray whales make a 10,000 mile round-trip journey from Alaska to the lagoons of Baja California, where the females give birth to their calves. After spending time in warm Baja California waters so their  young can  grow strong, they  make the journey north again in spring. The longest known distance any mammal migrates on an annual basis, it is truly an extraordinary spectacle to observe. With 70 miles of coastline directly in the migration path, San Diego is an ideal destination to see this impressive parade of gentle giants.
Mai Tai Charter.com has several yachts to accommodate up to 12 passengers and a fantastic yacht to take up to 27. Your private charter can be set up for lunch, cocktails or hot chocolate on a cool day. Give us a call to set up your private whale watching adventure.
For more information please visit the Mai Ta Yacht Charters website at https://www.maitaicharters.com/.