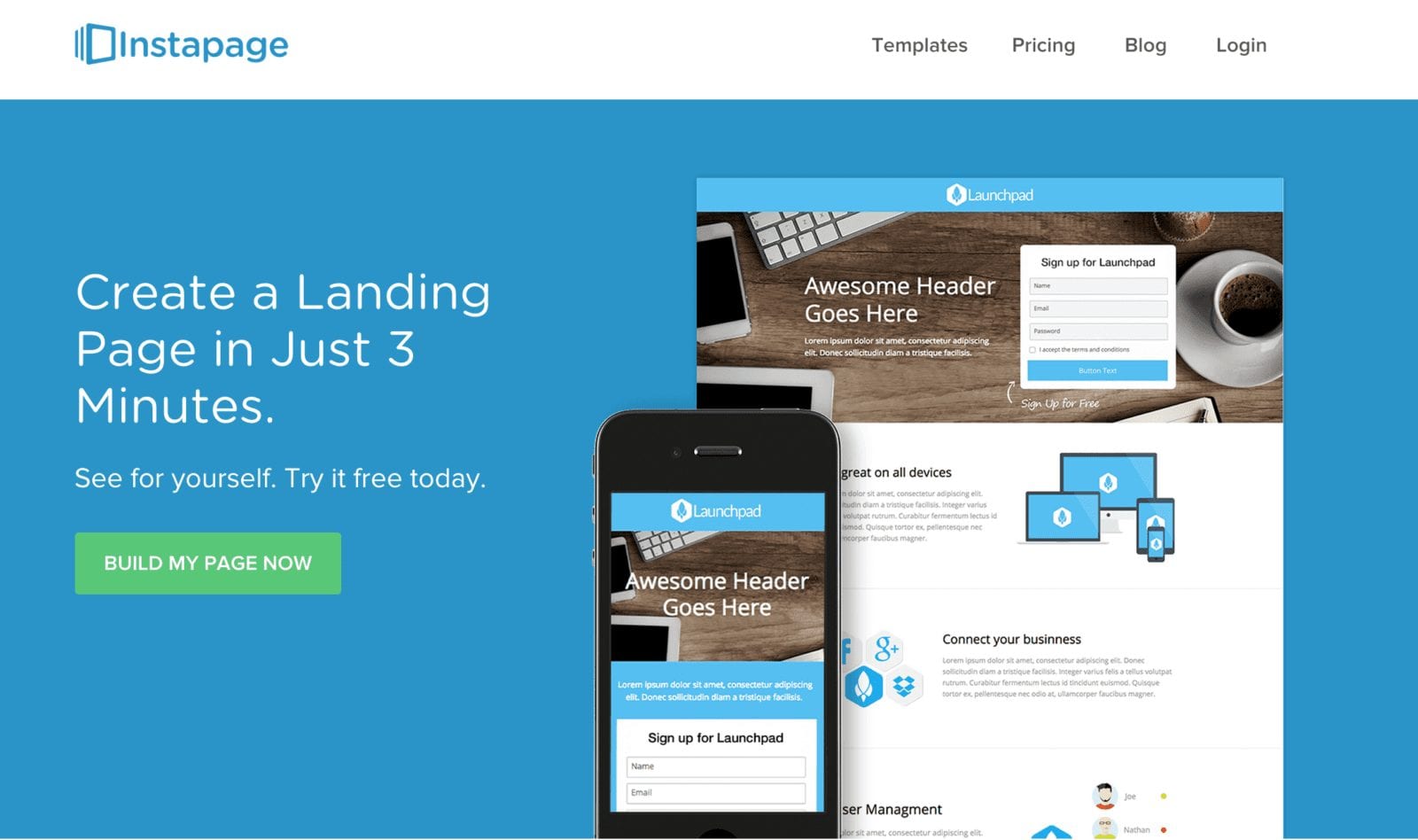 Can you define what a landing page is?
A landing page is one of the most powerful tools available to the modern marketer. But why, if landing pages are so powerful, do so few know the difference between a homepage and a landing page. Jamarie Milkovic, Instapage's Marketing Evangelist, defines what a landing page is, and what it is not. Watch now and get the clarity you've been looking for.
According to Marketing Sherpa, 64% of marketers agree that landing pages are the most effective way to make a product or company attractive to customers. 
But what is a landing page, and how important are they to your business' marketing and conversion goals? In this video we answer these questions and explain to you why every promotion deserves its own landing page.
A landing page is one of those rare tools that can potentially fulfill nearly any of your promotional marketing needs. Looking to boost conversion rates? Build a landing page. Want to generate more leads? Build a landing page. Need more people to attend your webinar, download your ebook, attend your next event? Build a landing page. 
Instapage's marketing evangelist, Jamarie clearly and good-naturedly explains how impactful landing pages can be. You will also gain an understanding of why landing pages are an essential part of any of your current and ongoing marketing plans. Armed with this information you can begin customizing your campaigns, elevating your conversion rates and improving your ROI. 
Instapage is the modern marketers go-to destination to learn how to harness the power of the landing page and build their business. Be sure to check out this, and other, Instapage videos to learn how to put landing pages you create use Instapage's easy-to-use tools, to work for you. With Instapage you can build complex and compelling landing pages, oftentimes in minutes, that will double, and in many cases triple your conversion rates.
Instapage makes the landing page creation process simple. You don't need to know code. You don't need to be a designer. All you need is a desire to grow your business. Visit Instapage.com to find which of our industry specific and budget-friendly plans are best for you and your business.