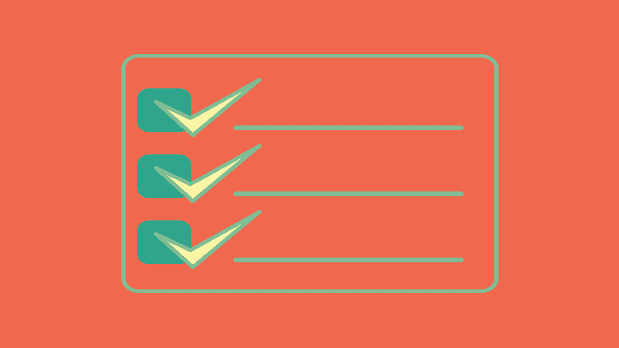 The Small Business Website Checklist
A well-functioning website is one of the most important tools for small businesses today. It's the central command center for success. You need a website that markets your brand, generates traffic, converts leads, and can adapt to your growing and maturing business.
Building a website that can do all this is a challenge that many small businesses face. Limited website design experience, and often even more limited budgets, get in the way of optimizing a website for success.
It's important to view your website as the asset it is. It can attract customers and propel your business forward, but only if it has the right components. What does that mean in today's digital landscape? Here are nine things that every small business website needs.
Responsive Design
According to Pew Research, 77% of Americans own smartphones, and 53% own a tablet. You can't assume that customers are reaching you through their desktops, so you need a site that's designed to fluidly adapt its layout to whatever device the consumer is using. Responsive design allows your site to be viewed and navigated across multiple devices.
Fast Loading Speed
Think people are willing to wait around for your page to load? Think again. The sweet spot for page loading is 2 seconds because, at the 3 second mark they're going to start thinking about backing out and visiting your competitor. Fast loading speed is crucial.
Relevant Home Page Content
It isn't the quantity of content on your home page that matters, but the quality. Home page content should instantly tell the visitor why they're there. Strong headlines and captivating visuals help seal the deal.
Thorough and Accurate Contact Information
There's nothing more frustrating than wanting to contact a business, but having their information be impossible to find. Contact information including location, phone number, and email should be visible and up to date. Making this information difficult to find detracts from your credibility.
Simple Navigation
Visitors don't want to work just to get around your site. Strong websites have a simplified, visible navigation menu that doesn't overcomplicate the process.
Video
Video is a huge marketing tool, and there's lots of ways that small businesses can optimize it, including making a place for it on their websites. How important is video? Well, 4 times as many consumers would rather watch a video about a product or company than read about it. That's a lot of engagement you're missing if you're not using video.
Content
It's being said everywhere that content is king. Your website should be your home base for great content. Add a blog, video blog, podcast, newsletter, etc. If it's quality content that's relevant to your audience, it's a win.
Social Proof
Reviews and testimonials are an important part of the consumer journey. Include reviews, and written or video testimonials of your brand on your website.
A Conversion Factor
Finally, you need something that sells. Depending on your small business, this could be in the form of a CTA, optimized product pages, an accelerated checkout process, or all the above. The goal is to make it too easy for visitors to convert.
Does your small business website have all the winning components? It's time to build a website that's going to help grow your business. Contact Ola Moana Marketing today, and let's talk about your new website.