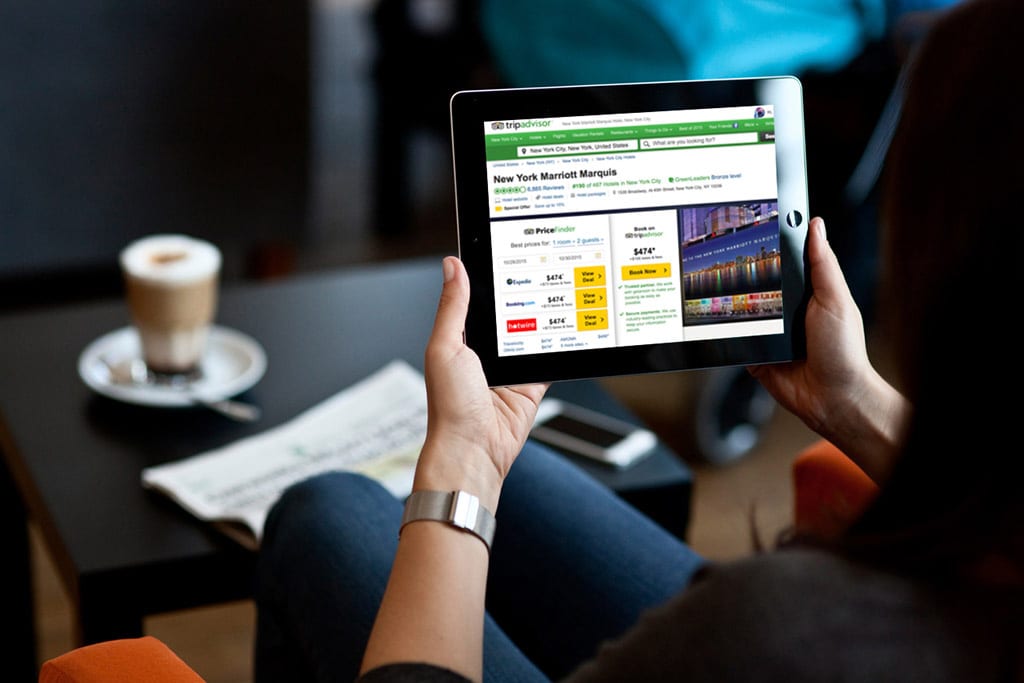 10 Steps for Activity Companies to Improve TripAdvisor Rankings
As we all know (or should know), travelers rely on reviews when they're planning trips, and TripAdvisor is the biggest review platform in travel. According to TripAdvisor, 83% of all travelers claim that TripAdvisor reviews make them more confident in their travel decisions.
Managing your tour or activity listing on TripAdvisor and actively encouraging your guests to review you after their experience is not just important, it is critical to the future success of your company.
Moreover, investing time to improve your TripAdvisor ranking will make sure your activities appeal to more travelers and help your company stand out above and beyond your competition.
Here are 10 simple steps that you can take to ensure that your company ranks well on TripAdvisor.
1. CLAIM YOUR LISTING
Make sure you are registered as the owner of your listing. You wouldn't leave the doors to your company unlocked would you? Don't let your listing go unclaimed or worse yet, claimed by a competitor.
2. CONFIRM YOUR COMPANY'S DETAILS
Double check that your company's name, address, phone number are correct and up-to-date. Make sure that your company is listed under the appropriate category. Are you an attraction, activity, sports tour, adventure tour, sightseeing tour or rental business? TripAdvisor has massively improved the categorization of "Things to do": if you have an old profile, make sure you are taking advantage of the new detailed categories.
3. WRITE A GREAT DESCRIPTION
As often happens, your company's description might have been originally uploaded by a traveler. Invest some time into writing a short, rich description of what you offer to help you stand out from your competition. It is often helpful to include additional information like opening times, seasonal activities or age restrictions.
4. UPLOAD PHOTOS AND VIDEOS
You only get one chance to make a first impression. Make sure you make a good one by uploading your best photos and videos to your listing. Great images and videos give travelers an idea of what to expect when they come on a trip with you, and early expectation management is an easy way to make sure you get great reviews after the trip.
The more high-quality photos on your listing, the easier it will be to engage people. TripAdvisor reports that listings with 30 or more photos get 41% more traveler engagement than listings with less than 10.
5. GET ON THE MAP
Make sure that your company is listed in the correct location on the map. This helps travelers find you quickly and ensures that you appear correctly under the "Near me now" search function on mobile devices. If your company is not located on the map, or is displayed in the wrong location, you can update it from your Management Center.
6. DISPLAY YOUR REVIEWS ON YOUR WEBSITE
A great way to increase your bookings is to openly display your customer reviews on your website. Showing your reviews inspires trust in travelers and lets them know that you're a quality, professional company standing behind the tours and activities you offer. TripAdvisor offers a multitude of tools to do this.
7. SEND POST TRIP EMAILS
Make sure you send a post trip email to all of your guests thanking them for joining you on a trip, telling them that their feedback is important, and asking them to please review your company on TripAdvisor.
Tip: Ask your guests to contact you directly if they had any problems or were not satisfied with their experience. This will allow you to turn a potential negative review into a positive one.
8. INVOLVE YOUR STAFF AND GUIDES
For most companies, more guests = more trips = more work for the guides. Make sure your team of guides understands that customer reviews have a direct impact on the amount of work they get. Train your guides to mention to customers that they would appreciate feedback in the form of reviews on TripAdvisor. Make sure to discuss reviews as a team, acknowledge good reviews, and use negative reviews as a tool for improvement.
9. RESPOND AND ENGAGE WITH EVERY REVIEW
Make sure you or someone in your company is responsible for responding to every review as quickly as possible. Management responses are a great opportunity to continue a conversation with past guests and ensure their loyalty to your company. Responding to reviews shows prospective travelers that you care about your guests, and it will have a direct impact on increasing your bookings.
TripAdvisor offers some pretty good guidelines for composing your responses, but in general you should: keep it professional and polite, address the issues, correct any misstatements, and don't be defensive or aggressive.
If you feel that a review is fake, violates TripAdvisors review policy or if you are being blackmailed by a guest, report it to TripAdvisor immediately. Their team will review your case, and if it is valid, remove the review in question. TripAdvisor takes blackmail reviews very seriously, and does their best to protect companies from being extorted by guests.
10. DON'T TAKE SHORTCUTS
Like all things in social media and user generated content, your TripAdvisor listing is something that needs to be managed, nurtured, and grown over time. A well managed listing needs constant attention. Strive to continually increase your reviews over time. Always make sure that your most recent 10 reviews have management responses.
Posting fake reviews, rewarding your guests for positive reviews, using organized boosting techniques, or posting fake reviews on your competitors sites are all actions that will jeopardize your listing on TripAdvisor.
For a travel company, being banned from TripAdvisor is right up there with having your website blacklisted by Google. Beyond the risk, most travelers are adept at spotting frauds or content that is not genuine. If travelers get the impression you are cheating on TripAdvisor, it is going to hurt your reputation and do more damage than good.